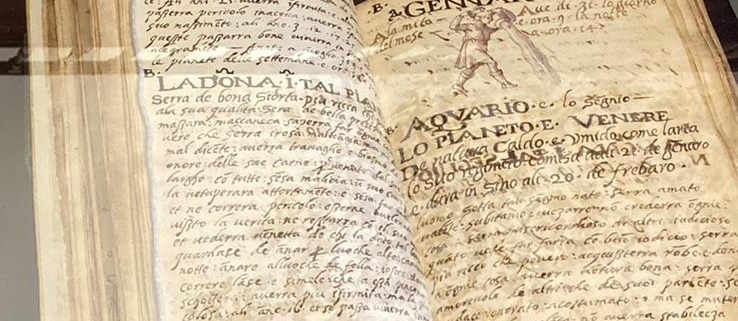 DisComPoSe took part in the international conference Giovanni Antonio Nigrone «Fountaineer and Water Engineer»: Natural Philosophy, Technology and Hydrology at the Turn of the XVI Century, organized at the National Library of Naples within the H2020 ERC project Water-Cultures. The Water Cultures of Italy,1500-1900, led by David Gentilcore, Professor of the University of Venice Ca' Foscari.
On 6th September 2022 Domenico Cecere analyzed the pages of Negroni's manuscript dedicated to the description of earthquakes and eruptions that marked the history of the Neapolitan territory. In his speech entitled The "signs" of the earthquake. Natural history, astrology and empirical observations in Nigrone's seismogenic theories, he highlighted the author's particular attention to the geography and hydrography of the Neapolitan area. Nigrone describes, in particular, the most striking manifestations and the disastrous effects of the seismic and volcanic activity affecting the area in which he was living, making use of ancient and modern authors, stories collected in the first person and direct observation. In the text, therefore, there are descriptions of the Vesuvian eruptions, of the eruption of Ischia, of the birth of Monte Nuovo, and of the earthquakes with fatal consequences. Nigrone also pays particular attention to the characteristics of the water sources flowing out as a result of these phenomena or modified by them.
After describing some earthquakes and eruptions and their disastrous effects on cities, on artifacts and on the landscape, Nigrone reviews critically the main seismogenic theories, to illustrate what he considers most plausible and to indicate the "signs" – that is, the clues, suggested essentially by the position of the stars – which would make it possible to predict similar extreme events and avoid the dangers that derive from them. Cecere, therefore, analyzed Nigrone's positions in the light of the naturalistic and astrological culture of the late Renaissance and the influence that he experienced from the authors who described and interpreted the great calamities of the past, more and less recent.
Go to the program of the conference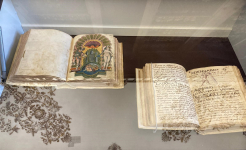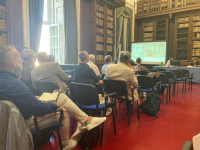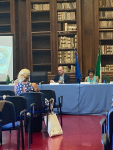 http://discompose.unina.it/wp-content/uploads/2022/09/IMG-20220906-WA0018-2.jpg
480
738
manuelapittera
http://discompose.unina.it/wp-content/uploads/2019/02/ultimo.svg
manuelapittera
2022-09-06 12:43:09
2023-02-23 15:04:57
The "signs" of the earthquake in Nigrone's manuscript