Water is the fundamental element for the existence of life but it is also a threat for us. For this reason, it has constituted a crucial problem in all civilizations and in every age. The volume Water: resource and threat. The management of water resources and floods in Europe (XIV-XIX century), edited by Elisabetta Bini, Diego Carnevale and Domenico Cecere, recently published for the FedOA catalogue, collects studies on the management and transformation of water policies and disasters caused by water.
The work originates from a study day that took place on 10th January 2020 at the Scuola Superiore Meridionale. The meeting was the result of a collaboration between the ERC DisComPoSE project led by Domenico Cecere and the Star 2017 project DECIvE: DEaling with the Collective Interest in early modern Europe. A comparative analysis of urban water supplies administration in Southern Italy and France (17th-18th centuries) directed by Diego Carnevale.
The book emphasizes the constant connection between the control and management of water supply and the processes of legitimization of different political regimes in the various ages of history. It also highlights how social inequalities were often reinforced by catastrophic events and how post-flood reconstruction could also be an opportunity for certain social groups to redesign territorial balances.
One area of this research concerned the analysis of reactions to the disastrous effects of floods on urban areas. The authors examined the effects of environmental threats on the different societies of the past, and the extent to which these societies transformed and reorganised themselves in the face of such risks, possibly drawing on their experiences of tragedy.
The societies of ancient regimes, in fact, did not always perceive extreme and adverse events of natural origin in a fatalistic way, or seek their explanation only on the supernatural plane. There was an awareness of the natural origin and recurrent character of certain destructive phenomena, as well as of the potential impact of these on social and political structures and cultural processes.
The threats linked to water have often allowed the communities exposed to them to develop behaviours, build infrastructures or set up legal institutions to contain such risks. This is a direct result of the greater frequency of water disasters and their higher predictability compared to other types of environmental disasters.
The improvement of adaptive and preventive practices suggested by the transmission and retention of knowledge and the evidence of natural disasters, shows that past societies were familiar with the threat resulting from living with the waters of rivers and lakes and were aware of their vulnerability to certain environmental risks.
Due to the recurrent nature of such disasters, the memory of their effects and the solutions implemented in some areas to contain damage has often settled in local memory, influencing beliefs and cultures, and sometimes giving rise to specific institutions and urban policies, to certain uses of urban space, and to social response or prevention practices.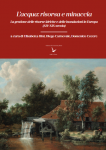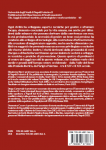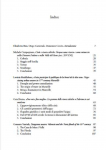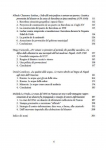 http://discompose.unina.it/wp-content/uploads/2023/05/Tsunami-Messina-1783.jpg
1233
1882
manuelapittera
http://discompose.unina.it/wp-content/uploads/2019/02/ultimo.svg
manuelapittera
2023-05-29 13:43:24
2023-05-29 13:53:29
Water: resource and threat