A workshop specifically designed for the young DisComPoSE researchers took place on May 31st 2019 in the Banco di Napoli Historical Archives, the largest archival collection of bank documents in the entire world. The content of these documents dates back to the middle of the 1500s, continuing to the present day, and ranges from documents relating to the economic, social and artistic history of the southern Italian peninsula to others regarding the structure and the evolution of banking and credit institutions, as well as business contracts with other European nations.
The DisComPoSE researchers were not only shown how the different kinds of historical documents are stored, organized and connected but also were given a description of the Pandetta project that aims to create a database of the names of clients of the ancient Neapolitan public bank counters (in fact the archival unit that collects the names of the clients of the bank counters is called the "pandetta", from which this digitization initiative takes its name).
This activity is being realized through the Transkribus platform, a very innovative interface developed according to Handwriting Text Recognition technology in the context of the European Horizon 2020 project READ.
The two research groups, therefore, had the opportunity to share experiences and discuss the digital cataloguing methods of historical data that they are being used in their respective projects in order to make historical documents available to scholars, enthusiasts and interested members of the public.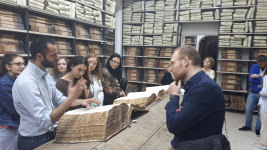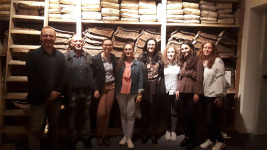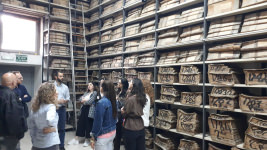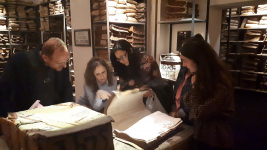 http://discompose.unina.it/wp-content/uploads/2020/04/Archivio_banner.jpg
326
1111
admin
http://discompose.unina.it/wp-content/uploads/2019/02/ultimo.svg
admin
2019-05-31 22:21:00
2023-02-26 19:56:27
Workshop at the Banco di Napoli Historical Archives