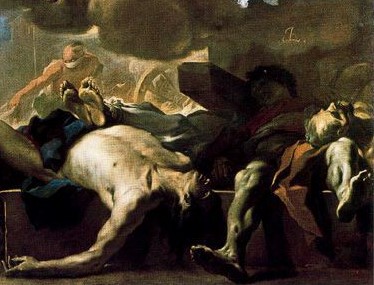 DisComPoSE will participate in the fifteenth edition of the Jornadas Internacionales de Arte, Historia y Cultura Colonial organized by the Colonial Museum of Bogotà.
The event will be entitled Iconografías del desastre: miradas sobre los siglos XVI-XVIII en tiempos de pandemia (Disaster iconographies: views on the 16th-18th centuries in times of pandemic), and will be held virtually through the museum's official channels on August 24th-26th, 2021.
In view of this participation, a seminar was held on May 6th to discuss the content of the interventions of the members of the research group who will represent DisComPoSE at the Jornadas Internationales: Yasmina Ben Yessef who researches into the circulation of knowledge and practices concerning infectious diseases in the early modern age, and Milena Viceconte who studies the iconography of the plague in the Baroque visual culture.
Two special guests, professors Elisa Novi Chavarria (University of Molise) and Valentina Favarò (University of Palermo) took part in the meeting as discussants, providing valuable feedback and further stimuli for reflection on pandemics in history.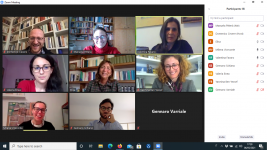 http://discompose.unina.it/wp-content/uploads/2021/06/Novi_Favaro_Milena_Yasmina_Banner-2.jpg
285
374
manuelapittera
http://discompose.unina.it/wp-content/uploads/2019/02/ultimo.svg
manuelapittera
2021-05-06 11:34:33
2023-02-23 15:09:04
DisComPoSE at the Jornadas Internacionales