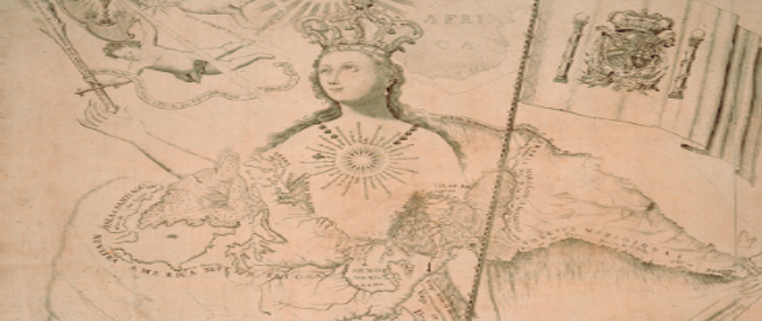 The sixteenth edition of the Jornadas Internacionales de Historia de las Monarquías Ibéricas dedicated to Las Monarquías Ibéricas: a mirada desde la historia ambiental will be held in Zacatecas, Mexico, from 7th to 9th December 2022.
The DisComPoSE research group will lead two thematic sessions on the 8th chaired by Juan Carlos Ruiz Guadalajara (Colsan) and María Eugenia Petit-Breuilh Sepúlveda (Universidad de Sevilla).
The first panel, entitled Calamidades y desastres como fenómenos socioambientales, will be composed of Yasmina R. Ben Yessef Garfia – Università di Napoli Federico II (Frailes indianos e historias funestas. Escritura, información y explicación del desastre natural en el virreinato del Perú – siglo XVII), Beatriz Álvarez García – Universidad Complutense de Madrid–Università di Napoli Federico II (Juicios del cielo y relaciones de la tierra: los sermones después de la catástrofe en la Monarquía Hispánica en el siglo XVII), Matteo Lazzari – Università di Napoli Federico II (Proyectos de traslación de la capital de Guatemala en el terremoto de 1717: percepciones individuales y decisiones políticas en las actas del Cabildo) and Magdalena Díaz Hernández – Universidad Autónoma de Querétaro (A orillas del mar: Veracruz, representaciones culturales y cambio político sobre el clima y los desastres naturales. Siglos XVI-XVIII).
A second session about Comunicación política y gestión local del desastre socioambiental en los mundos ibéricos will follow with presentations by Domenico Cecere (Pautas de comunicación y políticas de gestión de desastres en Perú en el siglo XVII), José Miguel Abad González – I.E.S. Dr. Pedro Guillén Archena, Murcia – Red Columnaria (Aparentemente nada cambia, para que todo cambie. Las inundaciones de mediados del siglo XVII en Murcia), Francisco Sánchez-Montes González and Antonio Jiménez Estrella – Universidad de Granada (Adversidades y desastres naturales en el Reino de Granada -siglos XVI-XVII: memoria y relatos de un tiempo difícil).
This event is organised as part of the activities of the project Res Pública Monárquica. La Monarquía Hispánica, una estructura imperial policéntrica de repúblicas urbanas.
Download the Program of the conference
The conference will be streamed on https:///www.facebook.com/NotiUAZ
http://discompose.unina.it/wp-content/uploads/2022/12/bannerino_messico.png
423
762
manuelapittera
http://discompose.unina.it/wp-content/uploads/2019/02/ultimo.svg
manuelapittera
2022-12-08 13:16:56
2023-02-23 09:34:09
International Days of the History of the Iberian Monarchy